Since joining the Virginia Tech community on July 31, 2017, I'm pleased to have met dedicated staff who tirelessly support our talented professors and administrators. Professors leading cutting-edge research and teaching our service-focused students to be bold and persistent as we encourage them to claim their place in the world. Together, I believe we have the power to be a force of change and impact humanity.
Over my time in the college, I have been listening to our faculty, staff, students, and alumni. I am working to define a collective vision for the college, to respectfully reflect where the college has been and look forward to the future. I want to define what makes our college and university stand apart from others. I hope you take a moment to watch or read my State of the College Address. 
Thank you for joining me on this exciting journey!

Warm regards,
Julia M. Ross
Paul and Dorothea Torgersen Dean of Engineering
About Dean Ross
Julia Ross, the Paul and Dorothea Torgersen Dean of Engineering, began her tenure as dean on July 31, 2017. She holds tenured appointments in the departments of chemical engineering and engineering education.
Ross came to Virginia Tech from University of Maryland, Baltimore County (UMBC), where she was dean of engineering and information technology. Since joining the UMBC faculty in 1995, Ross served in various roles, including chair of chemical, biochemical, and environmental engineering, and supported inter-institutional research initiatives as a special assistant to the provost.
Her research focus centers on the role of fluid mechanics in infection formation in the cardiovascular system. During her career, Ross has received $12.9 million in external funding with a personal share of $9.97 million.
Her grant activity includes a $3 million grant from the National Science Foundation/Research on Learning in Formal and Informal Settings (NSF/DRL) for Engineering Teacher Pedagogy: Using INSPIRES to Support Integration of Engineering Design into Science and Technology Classrooms, and a $2.97 million NSF/DRL grant titled "An Examination of Science and Technology Teachers' Conceptual Learning through Concept-Based Engineering Professional Development."
Ross is the principal investigator leading the INcreasing Student Participation, Interest, and Recruitment in Engineering and Science (INSPIRES) K-12 initiative. The program, which is funded by the National Science Foundation, partners with Baltimore County Schools to develop and implement an innovative curriculum that exposes high-school students to engineering earlier in their educational careers through existing science and technology classes.
In October, Ross was elected to the executive committee of the Global Engineering Dean's Council, where she will serve a three-year term and work closely with engineering deans from around the world to advance engineering education, research, and service globally.
Ross is a Fellow of the American Institute of Medical and Biological Engineering. In 2013, she received the American Council on Education fellowship, the nation's premier higher-education leadership development program preparing senior leaders to serve American colleges and universities.
Ross holds a bachelor's degree from Purdue and a doctoral degree from Rice University, both in chemical engineering.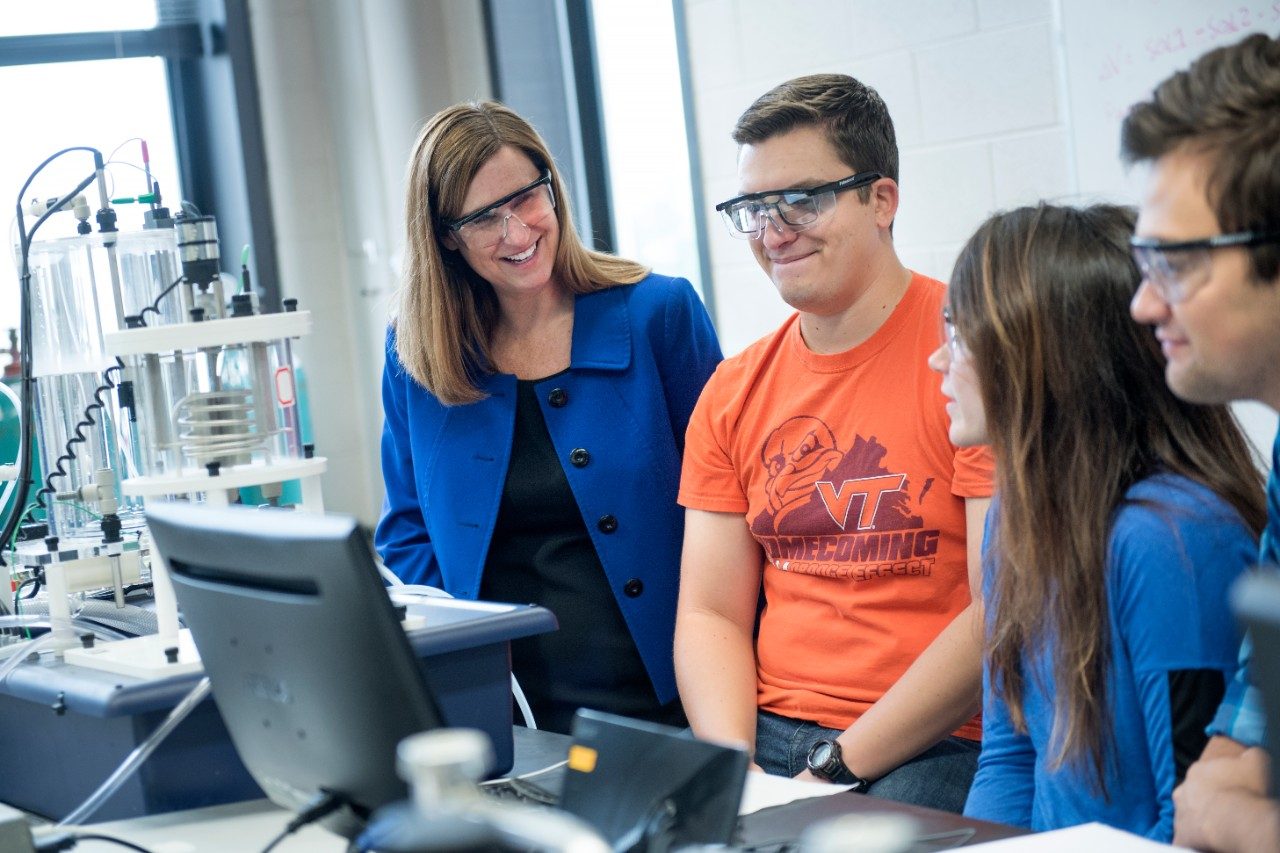 The Paul and Dorothea Torgersen Dean's Chair in Engineering was established in 2006 by Eric E. Schmidt, chairman and chief executive officer of Google, to honor the Torgersens for their many years of service to Virginia Tech. Paul Torgersen was dean of the College of Engineering from 1970 to 1990 and president of the university from 1993 to 2000. Torgersen died in 2015.